You have a story and your story matters! Your story will open doors for you and catapult your business or career in ways you can't even imagine. Your story will make a difference in this world…but only if you write it.
Performance Publishing Group wants to give you an opportunity to be featured in our next volume of "Dare To Be a Difference Maker." "Dare To Be a Difference Maker" is a collection of stories from people JUST LIKE YOU who are living with passion, following their purpose and committed to helping others. And, while you're helping others, you'll be helping yourself too because as a "published author" you will INSTANTLY increase your credibility, establish yourself as the go-to authority and create more opportunities.
The best part is you get all these benefits by writing just ONE CHAPTER and we will help you do it! Don't miss this incredible opportunity to become an INSTANT AUTHOR and start leveraging author status now!
Calling All Difference Makers
Check out the awesome benefits that come with registering in this program
Here's a breakdown of what you get...
Your Own Chapter in DTBADM
Your Photo Included with Your Chapter
Published By Performance Publishing
We will do ALL the work to produce YOUR book:
Editing
Publishing
Book Formatting
Cover Design
Printing
Press Release announcing the launch of YOUR BOOK
The web version (PDF) included for display on your web site
25 Copies of YOUR Book
Additional Books at Wholesale Cost
"The best investment I have ever made!
I use my book as a business card. I continually work on my Brand and the book has definitely set me apart from my competitors. People do not throw books away. I have given away approx. (300) books in the first quarter this year! If I could Express my experience into (3) words, as a business owner who has no extra time, the words would be easy, affordable & powerful!
Go for it before your competitors do!!!"

- Sheila Johnson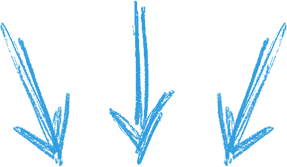 "...Saves you TONS of time and ALOTof money in the process!"

- David Phelps

D.D.S.
Difference Makers Who Dare To Live With Passion,
Follow Their Purpose and Commit to Helping Others
A unique collection of stories from inspired leaders and those making a difference and impacting others in their everyday personal & professional lives.
These stories are about real people making a real difference even on a small scale.
I DARE YOU TO BE A DIFFERENCE MAKER!
972-529-9743 • Info@PrincePerformance.com • www.MichellePrince.com
© DareToBeaDifferenceMaker